When I was a kid & gender differences. FTM, transgender.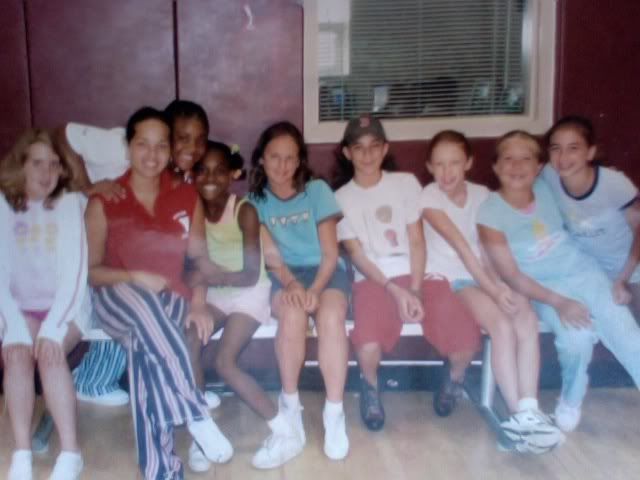 Click the picture icon to open the image! 
This is a picture from the YMCA day camp. The groups were split girls and boys. 
I believe that I was about to go into the 6th grade which means I was 11 or 12. 
I studied this picture for a long time and noticed the differences between myself and the girls in the camp group. 
I am the only one wearing a baseball hat, the only wearing shorts that come below my knees (besides for the ones wearing pants), I'm the only one who is wearing black sneakers and not white sneakers, the only one with legs open and not closed, the only one with hair not brushed, and the only one with a boys cut t-shirt on. 
At this point in my life I was very into baseball and would often escape my camp group to play kickball and other sports with the boys camp group. I was also getting bullied by two of the girls in my camp group for being a "tom boy" and for liking baseball. I was getting bullied by the boys' because I was wearing a red sox hat (and would often wear a red sox jersey or t-shirt) and not a yankees' or mets' hat. I followed baseball very closely from 3rd grade to 8th grade. I cut out every newspaper clipping that the Red Sox appeared in and had them plastered all over my wall. I slept in Red Sox sheets and watched the games every night that they were on. My Mom even subscribed to NESN so that we could watch the games. Anyway this is what I dressed and looked like when I was a kid. I hope you enjoyed the post. 
tagged as: GID. baseball. ftm. gender. kid. red sox. tom boy. transgender. xxtrans. youth. writing.